ETHDenver: Where to Find Ceramic in Denver
Join our team in Denver for events and exciting hackathon bounties!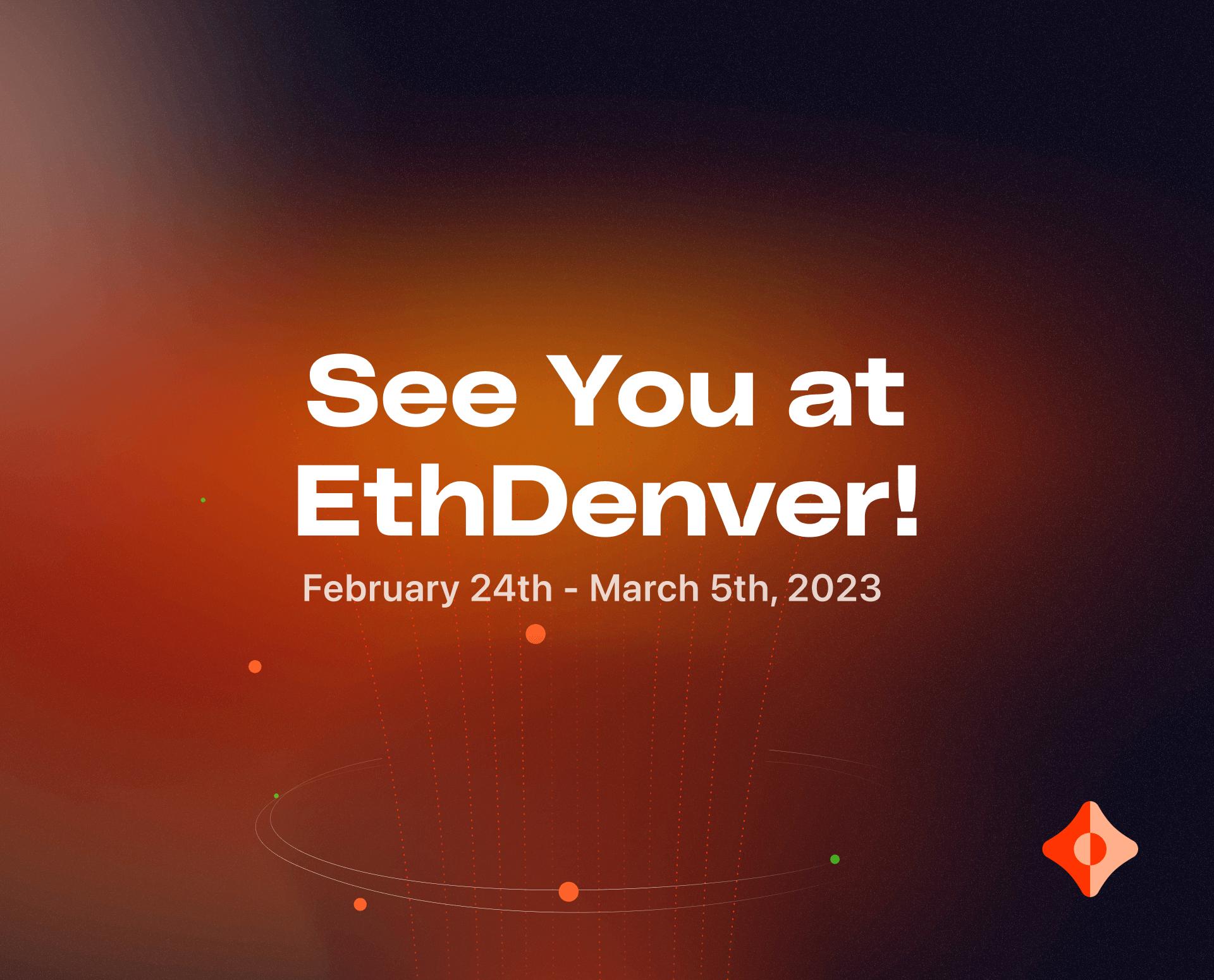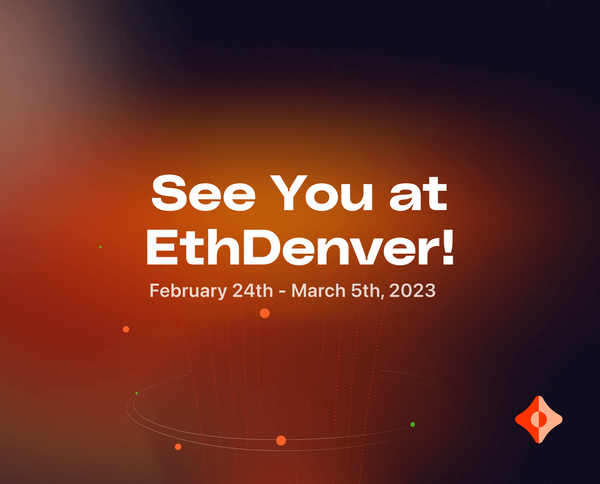 ETHDenver kicks off today! We've lined up a Ceramic workshop, tech talks, and hackathon bounties that you won't want to miss. Come build with us and visit our booth to meet our incredible team.
Friday, February 24 - Sunday, March 5
#BUIDLathon Hackathon
The #BUIDLathon kicks off today and we invite hackers to build applications with ComposeDB on Ceramic. With over $20k in prizes, the Ceramic hackathon will last for the duration of EthDenver and judging will take place on Sunday. Check out the exciting bounties here!
Wednesday, March 1st
Join us for a workshop on 'Building Better Web3 Applications Using Composable Data'. In this workshop, we will teach developers the fundamentals of creating interoperable Web3 applications built on composable data. This code-along workshop will include an overview of key concepts behind managing decentralized identity and the benefits of using ComposeDB on Ceramic as a database layer for better and more scalable applications. Most importantly, during this workshop developers will get hands-on experience in building applications using composable data and leave this workshop with a small working application on their computers.
Location:
Vib Hotel Ballroom
3560 Brighton Blvd
Denver, CO 80216
Time:
09:00 - 12:30 MST
---
Our co-founder Joel will speak at WalletCon with a short presentation on Improving App Security and UX With DIDs.
Location:
McGregor Square 1600 20th St, Denver, CO 80202, United States
Time:
11:30 - 12:00 MST
---
did:day
Our co-founder, Michael, will be doing back-to-back talks and panels at did:day, hosted by our friends at Spruce.
Location:
Rino Ballroom, The Source Hotel
3330 Brighton Blvd, Denver, CO 80216
Time:
14:00 - 16:15 MST
---
Thursday, March 2nd
The Ceramic Booth
Come meet our core team and developers at the official Ceramic Booth! Grab some swag, say hello, and learn more about what we're building.
Location:
Devtopia, Main floor
Between Buffi's Cafeteria and the BuffiSwag Store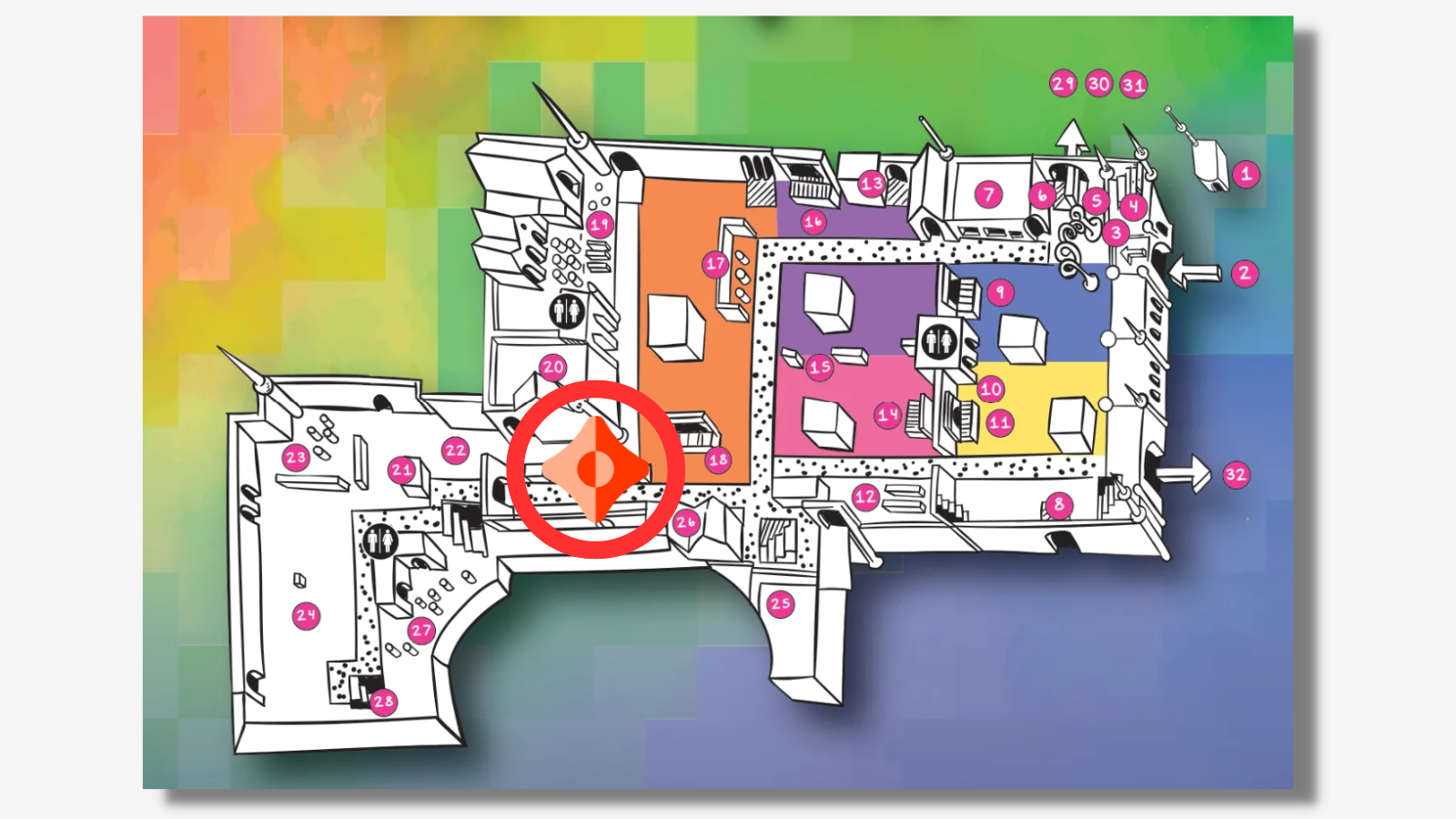 ---
Empowering DAOs with Decentralized, Interoperable Tooling Panel
This panel will explore how decentralized tooling is accelerating the development of bespoke, modular, and interoperable DAO stacks. Panelists will include our friends from Gitcoin, Safe and Radicle.

Questions we'll tackle:
- How sustainable is the connective tissue enabling interoperability of these tools, smart contracts, and protocols?
- What risks are being mitigated with contemporary approaches? Risks introduced?
- How repeatable is the process of building a stack for each DAO?
- What problems do decentralized identity and reputation solve?
Location:
Infrastructure + Scalability, Devtopia Stage
Time:
12:25 - 12:50 MST
---
Scaling Coordination With Impact Evaluators

Our co-founder, Joel, is leading a talk at Schelling Point. This talk explains how a programmable framework of impact evaluators can be built in order to distribute rewards to a wide range of community contributors—allowing DAOs to distribute funds more effectively to the people that create meaningful value.
Location:
Schelling Point Main Stage
Time:
12:55 - 13:20 MST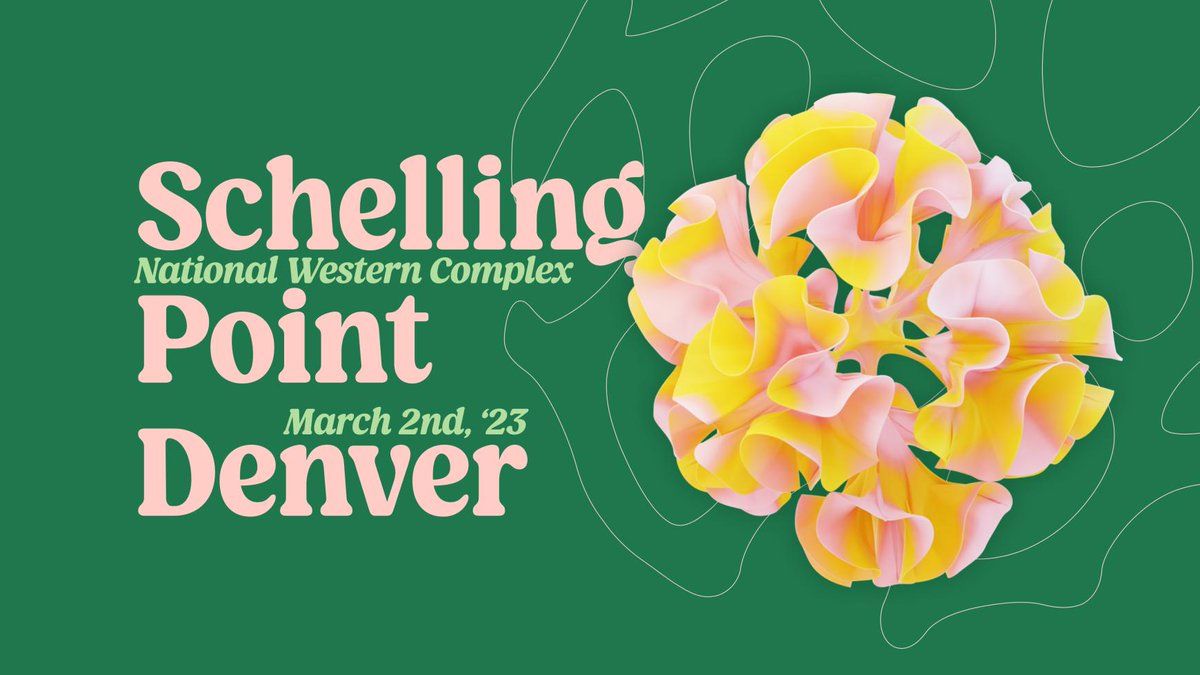 ---
Opening Ceremony Keynote
Co-founder, Michael Sena, will speak on the main stage for a keynote. Michael's short presentation is 'Web3: The Infinite Graph' and will take developers on a brief tour of the infrastructure considerations for building composable, feature-rich apps.
Location:
Main Stage
Time:
18:00  MST
---
Friday, March 3rd
Our co-founder, Joel, is back again with a discussion on data composability.
This talk will provide developers with real-world applications and demos that showcase the power and innovation of decentralized data applications, and clear steps for how to use brand-new tools in the Web3 data stack to build full data composability into their products. We'll show you how live apps are already doing this to:

- Supercharge coordination in teams and DAOs
- Back Web3 products and communities with reputation
- Create social features and applications
Location:
Main Stage
Time:
13:15 - 13:30 MST
---
Saturday, March 4th
This talk will cover challenges and solutions for monitoring decentralized user behavior on Ceramic Mainnet, with specific aspects of IPFS, libp2p and individual node metrics.
Time:
14:20 - 14:40 MST

---
We'll keep updating this page and our twitter as we get closer to the events. We can't wait to see you there!