Build more powerful data applications at EthDenver 2022
We're excited to return as the official sponsors for EthDenver, awarding up to $15,000 in prizes to the best hacks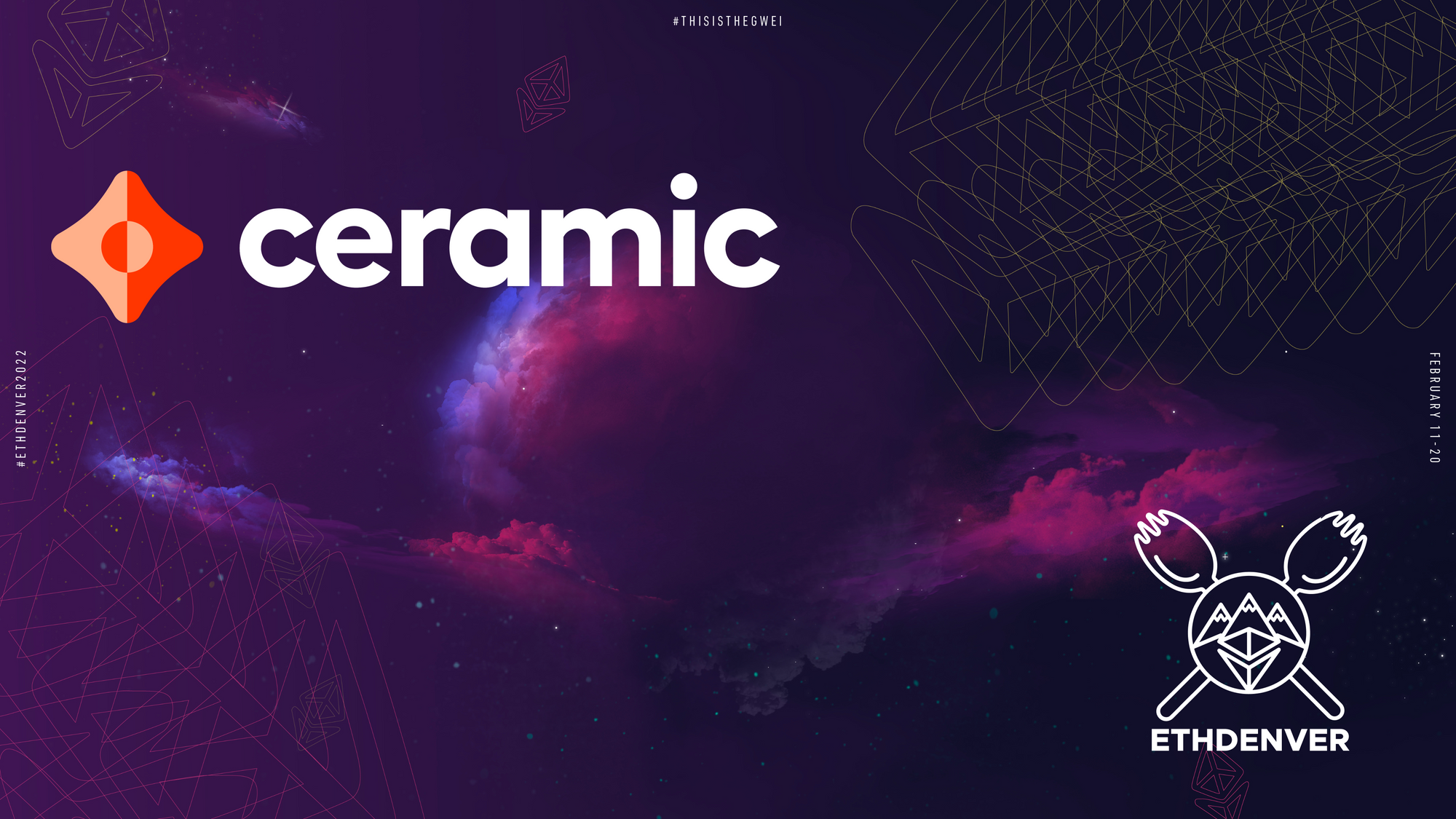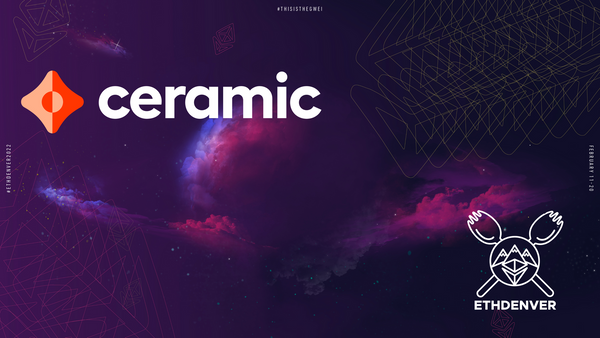 Finally, back together again. The 3Box Labs team will be arriving at the Sports Castle in full force this year, elated to see the community reconvening after the 2021 hiatus. We're thrilled to announce that we'll be joining this developer-first event as a Sponsor again this year. We exist to empower web3 builders and are excited to support more developers than ever during both the live and virtual hackathons. If you're heading to Denver, make sure to stop by our booth to chat sovereign data, composable apps, and all things Web3 -- and to grab a limited edition Ceramic beanie!
If you're interested in getting involved, it's not too late to join! Submit your application here.
What's Ceramic?
For those not yet familiar, Ceramic's decentralized data protocol and identity system gives developers a complete solution for managing user and application data on the open web. With Ceramic, Developers can build decentralized applications that easily store, update and retrieve data from a shared network. Think IPFS, but mutable.
Additionally, this data is written and managed by users themselves, as compared to application developers. On Ceramic, data is controlled by decentralized identifiers (DIDs) that allow users to create a unified digital self by linking data and accounts from various wallets, chains and platforms. Developers can leverage Ceramic's shared infrastructure to easily reuse data across applications. With Ceramic, users can create a single profile that multiple apps can read and present uniquely on their respective front-ends, instead of tirelessly replicating their data for the application's benefit.
If you want to dig deeper, check out this short workshop for an overview of Ceramic.
Updates from the 3Box Labs team
We've been blown away by the amount of progress made across the Ceramic ecosystem over the last 12 months. Ceramic mainnet was launched in a private preview for Early Launch Partners, dozens of projects have onboarded and are running their own nodes on the network, and 3Box Labs has launched our new Glaze tooling which offers improvements on the former IDX protocol, now referred to as DID Datastore. We've also launched v1 of Datamodels, which is a key step towards the long-term vision of Ceramic. As we start enabling developers to publish, share and eventually curate Datamodels on Ceramic, we move closer towards the vision of an interoperable, highly composable data ecosystem that enables a sovereign web.
We'll be announcing a major milestone for the 3Box Labs team at EthDenver, that will allow us to continue executing on our roadmap, including improving network performance and reliability, building out new capability systems for more advanced permissioning, and launching new streamtypes and features for social use cases. We're thrilled to be working alongside so many amazing web3 developers interested in building a more open and inclusive web, together.
How we're showing up at EthDenver
Ceramic's core protocol and surrounding tooling are more advanced than ever before. The sovereign web is just within reach, and it will require a motivated and coordinated community to build the applications, datamodels and tooling needed to make it a reality. The core primitives of Ceramic itself were developed right here at EthDenver, so we believe in the caliber of ideas and projects that can originate out of the Sports Castle. We can't wait to experiment together this year, with our three co-founders offering live support to hackers and awarding over $15,000 to the best hacks at the end of the weekend. Full bounty details will be released soon, so stay tuned!
Come find us
Follow us on Twitter for the latest team updates, or for real-time updates during the event follow:
Co-Founder & CEO Michael Sena (@somemikesena)
Co-Foundeer & COO Danny Zuckerman (@dazuck)
Co-Founder & CTO Joel Thorstensson (​​@joelthorst)
Head of Business Development Lauren Feld (@web3lauren)
Partner Engineer Rohan Dasika (@rohandasika)
Whether you're a returning EthDenver hacker, transitioning web2 engineer, NFT artist, or just simply crypto curious - we'd love to chat with you IRL. We'll be announcing our BUIDL Week workshops, conference panels and side events soon!
Resources
Looking to get a jump on the competition? Check out our docs and tutorials to learn more about how to build with Ceramic:
And of course, make sure to join our Ceramic Discord Community to chat with our core team and to get support as you're building! Best of luck to all the hackers!
---
Website | Twitter | Discord | GitHub | Documentation | Blog | IDX Identity